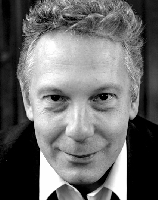 Neil Crossland grew up in Yorkshire and now lives in Ruislip. He began playing the piano aged six and studied at the Royal College of Music where he won major prizes in piano and composition.
Neil has performed extensively at home and abroad including many major London venues – the Barbican, Queen Elizabeth Hall, St John's Smith Square, St Martin's in the Fields, Wigmore Hall and Purcell Room. He performed all 32 Beethoven piano sonatas at St James' Piccadilly and again at St John's Harrow in 2014.
His recordings include the complete Beethoven sonatas, Haydn, Schumann, Liszt, Rachmaninov, Ravel, Poulenc and music by the late Astronomer Sir Patrick Moore. Neil has appeared on radio and TV playing live on BBC Radio 3 and 4.
His compositions include a Requiem, concertos for violin and piano and sonatas for piano. His songs set to poems by the Bronte sisters were recently performed at St James's. Last year he played unfinished Schubert Sonatas (completed by Crossland) in Singapore giving masterclasses there and at the Royal College, London.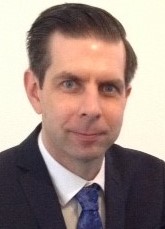 Steve Law is a composer and pianist from originally from Ruislip and now living in East Sussex. He studied music at Bristol University, receiving a Masters for his jazz opera 'Heaven on Earth' which was described as 'a significant contribution to the genre'. Steve is a published arranger of Dudley Moore's music with Faber and his arrangements of piano and orchestral music for musicians such as Jack Gibbons, Rena Fruchter the late BBC Broadcaster Geoffrey Stern have been performed in the UK and United States.
In 2012-13 Steve played a series of unique musical tribute concerts starting at St James's Piccadilly recreating the music and jazz playing of Dudley Moore. In recent years in London he has performed for St James Piccadilly, for 'Classical Partners', The Halo Project, St George's Bloomsbury, The Royal National Hotel, St. George's Pinner and the Harrow Museum. Steve's Violin Concerto was premiered in Scotland in June 2017 with soloist Mark Wilson and Paul Wood conducting Ayr Camerata. He has recently written a Piano Concerto.
Musicweb International described his first CD of piano music as 'kaleidoscopically varied works……engagement with melody, impressionistic atmosphere, jazzy syncopation….slowly burning passion'.
http://www.stevelawcomposer.com

Mark Wilson studied violin performance at both the RCS (then the RSAMD) and the RAM. He went on to co- found the Solaris String Quartet and the piano trio, Trilogy, before becoming concertmaster of the Orquestra do Estado de Mato Grosso in Brazil. He is now the leader of the flexible string ensemble, Afton Strings.
Mark has given solo performances throughout Britain and Brazil, specialising in performing British music. A composer in his own right, Mark has premiered the music of various composers, including Neil Crossland, Steve Law and Barrington Pheloung.
He recently performed the rarely heard Kenneth Leighton Violin Concerto and has the distinction of giving the Mato Grossense premier of Vivaldi's Four Seasons.
Mark enjoys performing in recitals and shows. He has given chamber music concerts in major venues throughout the U.K. and has broadcast on BBC Radios 3 and 4. He has played in many acclaimed productions of shows, including the TMA award winning run of Sondheim's "Sweeney Todd" at the Dundee Repertory Theatre. Mark is currently playing solo violin in High Society at the Pitlochry Festival Theatre.
For the last three years Mark has been honing his skills as a composer. His works are being performed with increasing regularity and have been well received by audiences from London to Dunblane.
http://www.freewebs.com/markwilsonviolin
Nina Kopparhed made her professional UK singing debut in November 2011, performing Mozart: Exsultate Jubilate with the Dunblane Chamber Orchestra, and has since been busy as an oratorio soloist and giving recitals in both England and Scotland.
Highlights include a recital onboard the Cruise ship Saga "Sapphire" in February 2015, as well as recitals for the Moffat and Dumfries music societies and the Ruislip and Harrow Summer Music Festival.
Recent oratorio solos include the Handel Messiah, Handel: Dixit Dominus, Mozart Requiem, Haydn Kleine Orgelmesse, Vaughan Williams Mass, and Bach: Magnificat
Nina made her operatic debut in August 2012 as Susanna in Le Nozze di Figaro and her Professional operatic debut, again as Susanna, with VoiceArc, in March, 2015.
Since then, Nina has been cast in a number of operatic roles: During the 2015-16 season she sang the roles of Olympia (Tales of Hoffmann), Fiordiligi (Cosi fan Tutte), Die Konigin der Nacht (Die Zauberflote, November 2015) and Miss Wordsworth (Albert Herring) with Harrow Opera.
Upcoming roles include: The Governess (Britten: Turn of the Screw), Hoxton Opera Studio, July 2016  as well as Zerbinetta and Echo (Ariadne auf Naxos) with VoiceArc in November 2016.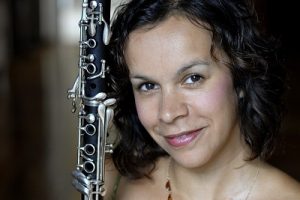 Joanne Rozario has had an international career which has taken her from her home town of London to venues all over the world including Hong Kong, China, South Africa, Canada, America, Spain and Greece.
Joanne studied clarinet and saxophone at the Royal Academy of Music in London. Whilst there, she also founded a prize-winning saxophone quartet who received a scholarship to study at the Banff Centre for the Arts, Canada, went on to perform in the Edinburgh Fringe Festival, and played live on Classic FM.
In her final year at the Academy she joined the Hong Kong Philharmonic as Assistant Principal Clarinet where she performed concertos by Saint-Saëns and Glazunov, played live on Hong Kong Radio and Television and took part in the Sunset Ceremony which marked Hong Kong's return from colonial Britain to China.
After a few months in England she moved to South Africa where she was Principal Clarinet with the Kwa-Zulu Natal Philharmonic Orchestra in Durban for two and a half years. During her time in Africa, she played the Mozart concerto and the Debussy Rhapsodie with the orchestra. She performed regularly as a solo recitalist and also appeared in many chamber music concerts, including the prestigious Grahamstown International Festival.
When she was offered the post of Principal Clarinet with Northern Ballet Orchestra Joanne returned to England. She now tours extensively with the company alongside performing solo and chamber music concerts all over the country . She lives in London and maintains strong links with South Africa, where she recently completed a month long recital tour.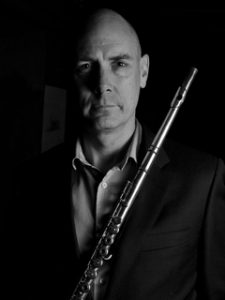 James Dutton studied at the Royal College of Music in London, winning several prizes for his performances of solo works, chamber music and contemporary repertoire. He has also been
awarded two Worshipful Company of Musicians' Silver Medals and a Fellowship in Flute Performance from Trinity College London.
As a Park Lane Group Young Artist, he gave the world premiere of "The Colour of Pomegranates:" for alto flute and piano, written for him by the leading British composer Julian Anderson. He recently commissioned works from the composer Rob Stroh.
For the past twenty years he has been principal flute of the Band of the Scots Guards in London, performing at venues across the world from music festivals and International Tattoos to the 2012 Olympic Stadium. He has appeared as a soloist at the Royal Albert Hall and Cadogan Hall, as well as across many countries in Europe, Canada, the USA, South Korea and Australia.
He has performed as a member of the Philharmonia Orchestra, and is currently principal flute of the London Military Band.
In December 2016 he gave a recitals in the USA and has been invited to perform for the British and Norwegian Flute Societies, including a recital alongside Tom Ottar Andreassen, coprincipal flute of the Oslo Philharmonic. Earlier this year he gave a further series of recitals and concerto performances in the USA.
He and Oliver Davies are delighted to have recently released "Idyll – the English Flute Unheard" as their debut album on the MPR label – a disc described as "Heavenly and enchanting….a great British flautist" by Classic FM.
https://www.jamesduttonflute.com/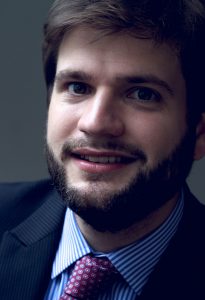 Winner of the Kathleen Ferrier Award in 2013, baritone Gareth Brynmor John studied at St John's College, Cambridge and the Royal Academy of Music where he won the Royal Academy of Music Patrons' Award. He recently studied at the National Opera Studio where he was supported by the Royal Opera House, Richard Carne Trust and Chris Ball. He made his debut with Welsh National Opera singing Schaunard (La Bohème) in Spring 2017 and returns in 2017/18 to cover and sing the title role in Eugene Onegin as well as singing Masetto (Don Giovanni).
Gareth has performed with The Philharmonia, the Bournemouth Symphony Orchestra and the London Mozart Players, the Bach Choir at the Royal Festival Hall and with Hertfordshire Chorus at the Barbican. Also Handel Messiah at the Royal Albert Hall; Fauré Requiem at the Royal Albert Hall; Dream of Gerontius with the Leeds Philharmonic Chorus; Brahms Requiem with the Ulster Orchestra, Belshazzar's Feast at Guildford Cathedral, Stanford Mass Via Victrix with the BBC National Orchestra of Wales, The Kingdom with the BBC Phiharmonic Orchestra as well as recitals in the London Song Festival, the Leith Hill Music Festival, the Ludlow Festival of Song, Oxford Lieder and on a tour of Norway.
He has also given recitals at St John's Smith Square, Wigmore Hall, Barber Institute, King's Place, King's Lynn Festival, North Norfolk Music Festival, Haddo Festival, Buxton Festival and Leeds Lieder. His recording of Mahler Lieder eines fahrenden gesellen with Trevor Pinnock was recently released by Linn Records.
http://www.garethjohnbaritone.co.uk/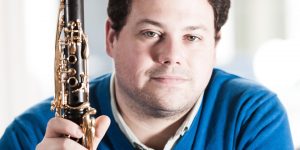 Peter Cigleris studied at the Birmingham Conservatoire from 1997 where his professors were Michael Harris and Colin Parr. Whilst at the Conservatoire, Peter won the prestigious John Ireland Chamber music award with a performance of that composer's Fantasy Sonata. He was also awarded a place on the City of Birmingham Symphony Orchestra Training Scheme. At the Conservatoire Peter performed numerous concertos with the college's ensembles, he also developed an interest in early clarinets, which led to a performance with the Conservatoire's Baroque Capelle Orchestra with the Chalumeau Concerto by Fasch. Peter also premiered Guy Woolfenden's arrangement of Malcolm Arnold's Pre-Goodman Rag for wind ensemble; he later performed the complete Arnold Concerto with the Warwickshire Symphony under Guy Woolfenden as part of the composer's eightieth birthday celebrations.
Peter went on to graduate from the Royal College of Music in 2002 with a PGDip. There his professors were Janet Hilton, Richard Hosford, Robert Hill and Tim Lines. During the summer of that year, Peter was awarded the Prix de Fossat and was invited to France to perform for Her Majesty the Queen of Denmark at a private reception.
As soloist he has performed in many venues across the UK and Europe and premiered several new works for the instrument as well as giving performances of concertos by Mozart, Weber, Finzi and Arnold to name a few."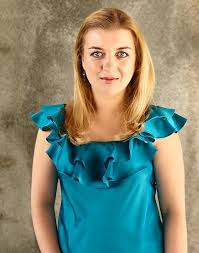 Jelena Makarova (piano) is a Russian born Lithuanian pianist. She started playing piano at the age of five and began her training as a pianist at the State School of Arts for Gifted Children, Lithuania. She then continued her studies at the Lithuanian Music Academy. During her studies Jelena won 1st prize at the National Competition for Young Pianists. She graduated in 2000 with a Master's Degree in Piano Performance, Piano Teaching and Accompaniment with all-round Distinctions.
Jelena then moved to the UK and was accepted to study at the Royal Academy of Music, London. She studied piano with C. Stone and chamber music with N.Eimer and M.Dussek. During her studies Jelena was nominated by the Academy and performed music by G.Kurtag at a public masterclass with the French pianist Pierre Laurent-Aimard. Jelena also performed at the prestigious Kurtag music festival 'Games, Signs and Messages'. In 2005 Jelena graduated from the Royal Academy and obtained her Postgraduate Diploma (PGDip) in Piano Performance.
Jelena has now established a career as a performer, chamber musician and piano teacher. She has appeared in recitals and festivals in the UK, Russia, Sweden and Lithuania. She lives in Limehouse, East London and currently teaches piano for Tower Hamlets Music Service.
Recent performances include solo recitals at St Martin's in the Fields and St James Piccadilly, London.
https://uk.linkedin.com/in/jelena-makarova-6b15b9114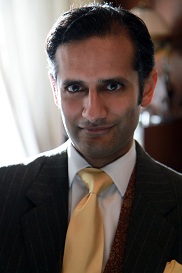 Karl Lutchmayer is equally renowned as a concert pianist and a lecturer. A Steinway Artist, Karl performs across the globe, but he also holds an academic professorship at Trinity College of Music, London and is a regular guest lecturer at conservatoires around the world, including the Juilliard and Manhattan Schools in New York and the Mehli Mehta Foundation in India, his family home. He was recently awarded the Bharat Gaurav lifetime achievement award.
His London lecture-recital series, Conversational Concerts, continues to garner critical and public acclaim, and following his landmark recitals celebrating the Liszt and Alkan Bicentenaries, he has received invitations from 4 continents to give lecture-recitals. Karl has given recitals and concertos throughout the world, working with conductors including Lorin Maazel and Sir Andrew Davis, and performed at all the major London concert halls. He has broadcast on BBC Radio3, All India Radio and Classic FM, and is a regular chamber performer. A passionate advocate of contemporary music, Karl has also given over 90 world premieres and had many works written especially for him. 
Karl studied at the Royal College of Music under Peter Wallfisch and John Barstow and undertook further studies with Lev Naumov at the Moscow Conservatoire. His research interests include the music of Liszt, Alkan, Busoni and Enescu; The Creative Transcription Network; reception theory, and the history of piano recital programming.
Karl resides in London, where he is sometimes spotted in his alternative incarnation as keyboard, percussion and theremin player in the prog rock band The Connoisseur.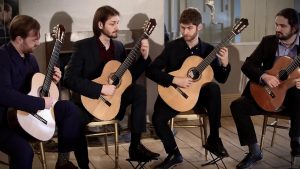 Mēla Guitar Quartet – Members, Matthew Robinson, George Tarlton, Daniel Bovey and Jiva Housden each have a wealth of concert experience, from performances on BBC Radio 3 and 4 to concerto performances with various orchestras and performing in venues such as the Wigmore hall, Kings Place, Birmingham Symphony Hall and the Purcell Rooms.This has led the group to work in collaboration with contemporary composers, such as Guitar Foundation of America winner Johannes Möller and Alumni of the Guildhall School of Music and Drama Richard Melkonian, whilst regularly presenting their own arrangements and transcriptions in concert.
In October 2014, Mēla performed at Kings Place as part of London Guitar Festival, Winchester Guitar Festival and in 2015 opened the Founders Hall recital series on the King's Road in Chelsea and recorded Stephen Dodgson's world premiere Change Ringers for the Dodgson Trust. They have recently finished a recording of chamber music by Stephen Dodgson which includes lesser known works and premieres. The CD includes guest artists: Eden-Stell guitar duo, violinist Hartmut Richter, cellist Evva Mizerska and soprano Antonia Gentile and will be released by Naxos in their next season.
In 2016 Mēla opened the Hendrix Museum as well as performing a sold out concert for them. As well as performing at Milton Court as part of the Guildhall Alumni series Mēla have spent their time recording and filming. Mēla were the International Guitar Foundation 'Young Artists' where they performed at venues throughout the U.K. including King's Place, London.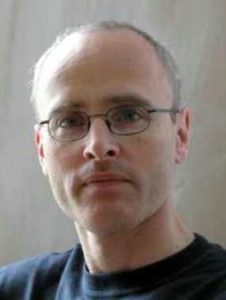 Richard Black is a versatile pianist whose work takes in opera, the symphony orchestra, chamber music and song recitals. He has worked for opera companies great and small in the UK, on operas ranging from half-forgotten gems of the late baroque to the largest works of Wagner to new pieces composed in the 21st century. He is a familiar face at London opera auditions, and he frequently accompanies students of every voice and instrument at colleges and schools in London. As a recital accompanist, Richard has played for singers at Wigmore Hall and St John's Smith Square, as well as in New York, Paris and Luxembourg. He has accompanied a wide range of instrumental works and played in a variety of chamber ensembles: he recently gave what was almost certainly the first UK performance in some decades of the piano trio by Pizzetti. He has for over 25 years had a strong interest in music by Ronald Stevenson, and has performed and recorded many songs and other works by him. Other recordings include songs by Alan Bush and Samuel Coleridge-Taylor, and he has broadcast several times on BBC Radio 3.
Thomas Schönberg (cello) has performed as soloist, conductor and Chamber Musician for over 30 years in Europe, USA and in Asia. As a founding member of the Ars Nova Trio he performed for over 10 years in concerts, recordings and TV-programs. In Taiwan he has toured as soloist and conductor with the Kaohsiung Symphony and the Taipei Philarmonic. In USA he has performed as Solo Cellist with the Maryland Symphony, Hopkins Symphony, SDSU New Music Ensemble and Collegium Musicum I Hartford. He has toured with a number of pianists, including Gayleen Chun (USA), Wen-Li Hsu (Taiwan), Howard Cohen (USA), Marian Buck-Lew (USA) and Francesco Possenti (Italien). Dr Schönberg has worked as dean for Hedemora School of Music, Sollentuna School for Fine Arts and Lidingö School of Music. Recent Recordings include Beethoven and Franck (2007) and Dancing Bach – The 6 Cello Suites (2015).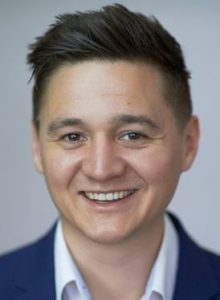 Operatic tenor, Robert Tilson is a passionate interpreter of a wide range of roles in genres
spanning from the 17th Century to 2015. He is currently studying on the esteemed Masters course at The Royal Academy of Music under internationally renowned Tenor, Ryland Davies. Robert has recently been involved in their spring opera scenes, working on the roles of Ruggero and Rinnuccio in Puccini's La Rondine and Gianni Schicci respectively, while also previously taking on the roles of Tamino in Mozart's Die Zauberflöte and Davey in John Dove's 1994 opera, Siren Song.
Robert's upcoming performances involve working on the role Gabriel von Eisenstein in Die Fledermaus at the Wilton's Music Hall under the direction of John Wilkie. he is also taking on the role of Minos in Offenbach's Orpheus aux Enfers. Robert will also be in the chorus for Longborough festival opera's production of Verdi's La Traviata.
Robert created the role of 'Satyavan' in the 2016 production of Savitri by Holst, the lead role of 'Dave' in the 2015 production of Michael Wolters' world premiere Ava's Wedding and the role of 'L'Aumonier' in the 2014 production of Dialogues des Carmelites by Poulenc.
Robert also featured in Birmingham Conservatoire's opera scenes appearing as 'Rodolfo' in La bohème Puccini, 'Monostatos' in Die Zauberflöte Mozart, 'Fenton' in Falstaff Verdi,
'Snout' in A Midsummer Night's Dream Britten and 'Raoul De Gardefeu' in La Vie Parisienne Offenbach.
Robert has worked with Flat White Opera and Midland Opera and taken the lead tenor role of 'Angelo' in a new operatic commission, Die Welt Ist Das Exil by Austrian composer Ulf-Diether Soyka.
Robert has also performed as a tenor soloist in; Mass in B minor, Bach, Messiah, Carmina Burana and many of the core choral masterpieces by Mozart, Haydn etc.
https://uk.linkedin.com/in/robert-tilson-98b47876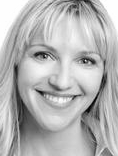 Janine van den Berg has been singing since she was 10 years old. She studied at The Royal Welsh College of Music and Drama with Mary Hammond. Janine went on to perform in television, film and theatre whilst working with various bands as a session/lead singer. Recently Janine has worked with producer Russell Scott on several productions throughout the West End, including shows dedicated to the work of Leslie Bricusse & Frank Wildhorn, Johnny Mercer and Barbra Streisand.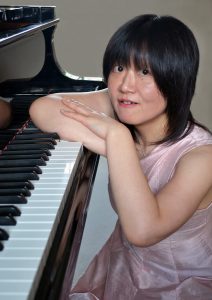 Haruko Seki was described by Musical Opinion as "a pianist with an innate ability to communicate with her audience " has performed at St John's Smith Square, The South Bank, Wigmore and Fairfield Halls and across Europe, America and the Far East.
An Associate of the Royal Academy of Music, Haruko studied under Piers Lane, Kathron Sturrock and Christopher Elton, completing her Master's and graduating with the highest performance award. She won First Prize in the USA's St Charles Illinois International Piano Competition in 1997. The Times referred to her playing as "bathed in tonal beauty..took one off into a world of serene enchantment."
Haruko's broad repertoire ranges from neglected works by Saint-Saëns and Tournemire to Gershwin and Scott Joplin and over 20 concertos. Having spent much of her life in the UK, Haruko now sees opportunity to act as a musical channel between the British Isles and Japan.
She has promoted British composers in Japan such as Cyril Scott, John Ireland and William Alwyn.
Her inspiration is derived from a cross fertilisation of poetry and music, having obtained her first degree in English literature. Her group, the Fantasia Ensemble brings together music, poetry and stories from the British Isles and Japan. She is passionate about music's ability to cross cultures and draw people together. Her recent semi-staged performance of Enoch Arden with her soprano partner, Carollyn Eden, was highly acclaimed.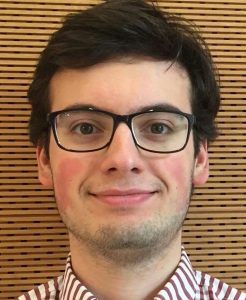 Tudor Trita was born in Bucharest and started playing the violin and piano at the age of 3. From the age of 6, he studied with Professor Zakhar Bron at Koln Music Hochschulle, Germany and also studied at the Reina Sofia Conservatoire in Madrid. He has won prizes at numerous violin competitions, including at Valsesia Musicale International Competition and at Kocian Violin International Competition. Tudor has played many recitals internationally, including concertos with the National Theatre Orchestra in Mannheim, Germany and the National Radio Orchestra of Romania. From 2010 he has studied at Chetham's School of Music, Manchester, first with with Maciej Rakowski then with Jan Repko. Tudor has performed extensively in England. Recently, he has performed with the Folkestone Symphony Orchestra and with the Marryat Players, Wimbledon. He has lead the Marryat Players orchestra and the Chetham's Symphony Orchestra, as well as playing in chamber music. Tudor has been offered a scholarship to study at the Royal Academy of Music in London.
TRIO SONORITÉ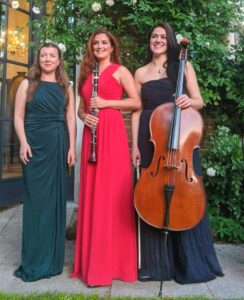 Founded in 2017 by Özlem Çelik – clarinet, Daryl Giuliano – cello, and Jelena Makarova – piano. Individually, all three musicians have international careers and are all Royal Academy of Music alumnae.
The group has had a series of successful performances, and has established itself as one of the most exciting chamber music ensembles with a very distinct sound and combination of instruments.
Trio Sonorité appearances include recitals for Piano Trio Society, Square Mile Concert Series in London City, King's Lynn Music Society and live performance and interview on Women's Radio Station as part of Classic Women Future Awards.
As well as performing music of a more traditional nature, the unique combination of clarinet, cello, and piano enables the Trio to explore new horizons performing lesser-known repertoire of works by 20th and 21st century composers. This includes world-premiere performances, cross-arts collaborations and performing less familiar to the audiences works by female composers, which have been historically underrepresented.
As the country went into lockdown in 2020, Trio Sonorité took part in a multimedia project funded by Help Musicians Scotland and Lithuanian Council for Culture (Lietuvos Kultūros Taryba), which included socially-distanced online rehearsals and a performance of RPS composer Rūta Vitkauskaitė's work "Edge of Time". Originally written for choir, "Edge of Time" was arranged by the composer for Trio Sonorité and adapted for two different versions of performances, pre-recorded online and live, thus making it possible to perform during the lockdown restrictions.
The ensemble premiered the newly-arranged work in a livestream recital from the Arts Club 1901 in London, which included art projections by Aimee Birnbaum, a member of the Royal Institute of Painters in Watercolour. The recital was dedicated to mark the 250th anniversary of Beethoven's birth, and included "Heads on Sticks" by Colin Riley, previously premiered by the Trio in Hampstead. The recital generated a great online audience, reaching over 1500 views.
Following the success of this collaboration, Trio Sonorité, Rūta Vitkauskaitė, and Aimee Birnbaum formed Chromatikon, a collective exploring the intersection of arts, visual and aural, colours and expression that come together to create a multimedia performance. In May 2021, Chromatikon performed at the prestigious Mall Galleries in London and have been invited to perform in 2022 for the international contemporary music festival "Iš Arti" in Kaunas, Lithuania, and Litvak Days Festival at the Lithuanian Embassy in London in October 2021.
In Autumn 2018 Trio Sonorité took part in the Baltic Art Form dance and music World Premiere performance of the ''Invisible Effect'' composed by the renowned Latvian composer Platon Buravicky and choreographed by Kirill Burlov. The performance took place at London's Pleasance Theatre and was supported by the Latvian Ministry of Culture. Daryl, Özlem, and Jelena were joined by Swedish guest soprano Nina Kopparhed and a group of contemporary dancers from around the world.
Trio Sonorité's future engagements include recitals for the Illuminate Women's Music concert series, 840 contemporary music series and Blackheath Halls.
For more information or to get in touch go to the https://triosonorite.com/
Follow us on Twitter, Facebook and Instagram @triosonorite